Rabbits are adorable and gentle creatures that deserve to be cared for in a loving family. If you're thinking of owning a rabbit, adopting is a great way to go as you'll be giving them a second chance at life!
In this article, we list 3 places where you can adopt rabbits in Singapore with the fees included and share some things you should know before adopting one! We also cover the adoption process and the total cost of owning a rabbit in Singapore.
Where to Adopt Rabbits in Singapore
1. Bunny Wonderland
Adoption fee:
$100 (single rabbit); $150 (bonded pair)
Bunny Wonderland is a rabbit welfare group dedicated to promoting responsible pet ownership in Singapore. The group was founded by Jackie Fang and Lynne Tan in 2013 and together, the pair have rescued and rehomed over 500 rabbits.
Aside from finding forever homes for these bunnies, Bunny Wonderland also seeks to educate the public on how to care for their rabbits. They offer 3 different educational workshops for new, learning and experienced owners respectively!
How to adopt from Bunny Wonderland
Browse Bunny Wonderland's Facebook page to view the rabbits available for adoption.
Fill up the inquiry form with the necessary details.
Bunny Wonderland will contact you for a phone interview.
Once approved, you'll be invited to visit the rabbit at its foster home or at Bunny Wonderland's adoption drive.
After you've decided to adopt, you'll need to fill up an adoption form to indicate your interest.
Once the adoption is confirmed, Bunny Wonderland will provide a list of supplies that you'll need to prepare. A date will also be arranged to bring the rabbit home.
Email: [email protected]
2. House Rabbit Society Singapore
Adoption fee:
$50
Minimum adoption age:
21 years old
House Rabbit Society Singapore (HRSS) was established in 2002 by volunteers with the aim of educating the public about rabbit welfare, adoption and responsible pet ownership.
This non-profit organisation runs a fostering programme aimed at rescuing and rehoming abandoned rabbits. Here, the well-being of rescued bunnies is ensured through individualised care and attention.
How to adopt from House Rabbit Society Singapore
View the rabbits available for adoption through their Facebook page
Fill up the online adoption form.
HRSS will screen your application and visit your house to evaluate the environment.
Once approved, you can choose to visit the rabbit at their adoption drive or at his foster home.
Prepare the necessary items specified by HRSS in preparation for the rabbit's arrival.
Once ready, the rabbit will be sent to your house for a month-long trial stay.
If you wish to proceed with the adoption, you'll be asked to sign an adoption agreement form. In the event that the adoption falls through, the rabbit will return to foster care.
Email: [email protected]
3. Society for the Prevention of Cruelty to Animals (SPCA)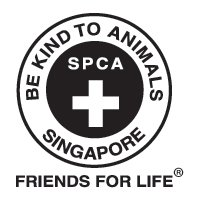 Adoption fee:
$20
SPCA is a welfare group in Singapore that's charged with the mission to prevent animal cruelty and promote kindness towards them. They house various pets including dogs, cats and rabbits at their shelter!
Aside from pet adoption, the group provides 24/7 emergency animal rescue and educational talks and seminars. They also carry out animal cruelty and welfare investigations.
Email: [email protected]
Address: 50 Sungei Tengah Road, Singapore 699012
Opening hours: By appointment only

Facebook groups are a great platform where you can find rabbits for adoption. Some groups you can join include:


Rabbit Adoption Process in Singapore
The general adoption process for rabbits in Singapore is as follows:
Find a rabbit for adoption by browsing the adoption centre's website or Facebook page or visiting their adoption drives.
Fill in their enquiry or adoption form once you've found a rabbit you're keen on adopting.
You may be interviewed by the organisation or paid a house visit.
Once the organisation approves your application, they'll set up a meeting for you and your rabbit.
If you've decided to adopt him, you'll have to prepare the essential items based on the adoption centre's instructions.
After their approval, you can bring your furiend home!

Note!
The adoption process may differ from adoption centre to centre. You're advised to contact your preferred centre for their full adoption process.


Things to Know Before Adopting a Rabbit
As a new rabbit owner, you might be unsure of how you can care for and make your new furiend feel at home. https://www.plainsarahjayne.com/sbobet-indonesia/
To help you, here's a list of things you should know and items you should get for your rabbit. sbobet
Food
Rabbits require a well-balanced diet in order to thrive. Ideally, his diet should consist of the following:
• 80% hay
• 10% vegetables
• 5% pellets
• 5% treats
• Clean drinking water
Some food to avoid include (but are not limited to):
• Avocado
• Bread
• Corn
• Cauliflower
• Peas
• Tomato
If you're unsure of what to feed your rabbit, be sure to consult a vet for advice!
Housing
Playpen
Cages are often too small to house rabbits and fail to provide them with the space they need to run about so it may be a better idea to house your bunny in a playpen inside your home.
As a guide, you can install a 1m x 1m playpen for a single rabbit and a 2m x 1m one for 2 rabbits.
Litter box
Some important factors to consider when choosing a litter box for your rabbit include its size, height, and ease of access.
Aside from that, rabbits tend to eat and poop at the same time. Hence, it's recommended to place the litter pan near its feeding area.
Bedding
Rabbits often consume their bedding. Therefore, toxic materials such as sawdust or pine shavings should be avoided.
Instead, you can use materials such as hay, straw, aspen, and shredded paper as they're safe for rabbits.
Hideout
A rabbit hideout is used to keep your pet safe while it has fun. Furthermore, they keep your rabbit away from hiding and playing under furniture, which can be dangerous.
Toy
Rabbit toys can keep your pet entertained and active, which can help him stay mentally and physically healthy.
Bowl
Rabbit bowls can be used to either store food or water. Pawrents are advised to select a bowl made from plastic due to its durability.
Grooming
Nail trimming
A rabbit's nails grow quickly and should be trimmed every 4 to 6 weeks. You can choose between cutting your bunny's nails yourself or visiting the groomers if you're not confident.
Bathing
Rabbits can get stressed when they're wet, and this can cause them to go into shock. Baths can also strip their fur of its natural oils. Hence, it's best not to bathe your rabbit unless it's very dirty or has soiled its bottom.
Brushing
Rabbits must be brushed at least once a week. This removes excess fur and prevents your pet from ingesting too much loose hair which can lead to digestive system issues.
Ear cleaning
Keeping your rabbit's ears clean is important because it helps your pet maintain its balance and prevent having ear mites.
When cleaning your bunny's ears, you should use always gentle strokes to remove all visible dirt and wax.
Common Rabbit Health Problems
According to VetWest Animal Hospitals, rabbits are prone to several diseases and physical problems such as:
• Uterine tumours
• Myxomatosis
• Overgrown teeth
• Ear mites
Some symptoms that rabbits display when they're ill include:
• Tooth grinding
• Loss of balance
• A wet chin
If your pet is experiencing these issues, you're advised to seek help from a vet as soon as possible.
Cost of Owning a Rabbit in Singapore
The cost of owning a rabbit is more than just the adoption fee. It also includes other one-time and recurring expenditures such as medical expenses, grooming, food and accessories. This is a general estimate of the costs that you may incur when owning a rabbit:
| Items | Price |
| --- | --- |
| Adoption | $20+ |
| Sterilisation | $300+ |
| Microchipping | $30 |
| Vaccinations | $85+ |
| Basic health check | $50+ per session |
| Food | $15+ per month |
| Grooming | $50 per session |
| Playpen and accessories | $150+ |
Frequently Asked Questions About Adopting and Caring for a Rabbit
How much does it cost to adopt a rabbit in Singapore?
The adoption fee for a rabbit in Singapore can cost anywhere between $20 to $100 per rabbit.
Are rabbits good pets for kids?
Though they're relatively low maintenance animals, rabbits may not be the ideal pets for kids as they're fragile and require careful handling.
Do rabbits like to be picked up?
Not really! They may feel insecure when they're being picked up or held at a height so pawrents are recommended to interact with their bunnies closer to the ground.
Can rabbits be litter trained?
Yes! Rabbits can be litter trained and this can be done at any age.
Do smaller rabbits need a smaller space?
No, the size of your rabbit's housing isn't dependent on his size but on the number of rabbits!
If you have 1 rabbit, the ideal size of the playpen should be 1m x 1m. For 2 rabbits, the size of the playpen should be 2m x 1m.
Can I bathe a rabbit?
Rabbits don't typically require baths unless they have a soiled bottom or are very dirty. In fact, baths can strip bunnies of their natural oils and cause them to go into shock due to stress.
Adopting a Rabbit in Singapore
Despite being considered a rather low maintenance pet, caring for a rabbit requires long term commitment as it can live up to 8 to 12 years.
Therefore, it's crucial that you do proper research and assess your ability to care for a pet before getting one.

Check out our other adoption articles!