If you're thinking of, or have made the decision to get a rabbit, adoption is the way to go. Not only are you giving them a second chance at life, you're also saving money.
Read this article to discover places where you can adopt rabbits in Singapore and things you should know before adopting one!
---
Where to Adopt Rabbits in Singapore
Bunny Wonderland
Bunny Wonderland is a rabbit welfare group dedicated to promoting responsible pet ownership in Singapore.
The group was founded by Jackie Fang and Lynne Tan in 2013. Together, the pair have rescued and rehomed over 500 rabbits.
How to adopt from Bunny Wonderland
Browse the group's Facebook page to view rabbits available for adoption.
Read their rabbit care guide.
Fill up the inquiry form with the necessary details.
Approved applicants will be contacted for a phone interview to review the adoption process.
They'll then get to visit the rabbit at its foster home or be invited to Bunny Wonderland's bi-monthly adoption drives.
An approved adopter must fill up an adoption form to indicate his adoption interest.
Once the adoption is confirmed, Bunny Wonderland will provide a list of supplies that the adopter must prepare.
A date will also be arranged to bring the rabbit(s) home.
Adoption fee: $50
House Rabbit Society
House Rabbit Society Singapore (HRSS) is a group that was established in 2002 by volunteers. It's committed to educating the public about rabbit welfare, adoption, and responsible pet ownership.
In addition, the group runs a fostering programme aimed at rescuing and rehoming abandoned rabbits.
Here, the well-being of rescued bunnies is ensured through individualised care and attention.
How to adopt from House Rabbit Society
View the rabbits available for adoption and fill up the online adoption form.
Suitable adopters will be screened and paid a house visit.
Adopters can choose to visit the HRSS' adoption drive or visit the bunnies at their foster homes.
They'll then be required to get the items specified by HRSS to prepare for the rabbit's arrival.
Once ready, the rabbit will be sent to the adopter's house for a month-long trial stay.
If the adopter wishes to proceed, he'll need to sign an adoption agreement form. In the event where the adoption falls through, the rabbit will return to foster care.
Adoption fee: $50
Bunnies for Adoption Singapore
Bunnies for Adoption Singapore is a Facebook group created to give rescued bunnies a new lease of life.
To facilitate the adoption process, posts within the group are listed with details such as
Gender and age of the rabbit
Whether it's been sterilised
Breed of rabbit
Adoption fee
Method of contacting the parties involved
Adoption fee: Varies
The adoption fee is based on the amount requested by the person who posted the listing.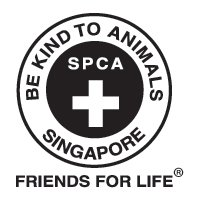 Society for the Prevention of Cruelty to Animals Singapore (SPCA)
SPCA is a welfare group in Singapore that's charged with the mission to prevent animal cruelty and promote kindness towards them.
Aside from pet adoption, the group also provides a range of services such as
24/7 emergency animal rescue,
conducting educational talks and seminars,
carrying out animal cruelty and welfare investigations and more.
Adoption fee: $10
50 Sungei Tengah Road, Singapore 699012
+65 6287 5355
Friday – Wednesday, 11.00am – 4.00p.m
Facebook Groups
Facebook groups are also a great platform to look for rabbits available for adoption.
Some groups you can join include:
Adoption fee: Varies
Adoption fee is dependent on the person who posted the listing.
Gumtree
Gumtree seems like an unlikely place to find bunnies for adoption. However, you'd be surprised by what you'll be able to find on the website.
To look for rabbits available for adoption, simply key "rabbit for adoption" into the search bar.
---
Things to Know Before Adopting a Rabbit
As a new rabbit owner, you might be unsure of how you can prepare for the arrival of your rabbit.
To make things easier for you, here's a list of things you should know and items you should get.
Food for Rabbits
Rabbits require a well-balanced diet to thrive. Their diet should be a combination of high-quality pellets, hay, leafy vegetables, and rabbit treats to keep their digestive system healthy.
Pet owners should avoid giving their bunnies food such as corn, avocado, peas, cauliflower and more.
Housing for Rabbits
Some important factors to consider when choosing a litter box for your rabbit include its size, height, and ease of access.
Aside from that, rabbits tend to eat and poop at the same time. Hence, it's recommended to place the litter pan near to its feeding area.
Rabbits often consume their bedding. Therefore, toxic materials such as sawdust or pine shavings should be avoided.
Use materials such as hay, straw, aspen, and shredded paper instead as they're safe for rabbits.
A rabbit hideout is used to keep your pet safe while it has fun. Furthermore, they keep your rabbit away from hiding and playing under furniture, which can be dangerous.
Rabbit toys can keep your pet entertained and active which can help him stay mentally and physically healthy.
Rabbit bowls can be used to either store food or water. Pet parents are advised to select a bowl made from plastic due to its durability.
Grooming Your Rabbit
A rabbit's nails grow quickly and should be trimmed every 4 – 6 weeks.
You can choose between cutting your bunny's nails yourself or visiting the groomers if you're not confident.
You should never bathe your rabbit unless it's very dirty or has soiled its bottom.
Rabbits get stressed out when they're wet, and this can cause them to go into shock.
Rabbits must be brushed at least once a week. This removes excess fur and prevents your pet from ingesting too much loose hair which can lead to digestive system issues.
Keeping your rabbit's ears clean is important because it helps your pet maintain its balance and prevent having ear mites.
When cleaning your bunny's ears, you should use always gentle strokes to remove all visible dirt and wax.
Common Rabbit Health Problems
According to VetWest Animal Hospitals, rabbits are prone to several diseases and physical problems as such
Uterine tumours
Myxomatosis
Overgrown teeth
Ear mites
Some symptoms that rabbits display when they're ill include:
Tooth grinding
Loss of balance
A wet chin
If your pet is experiencing these issues, seek help from a vet as soon as possible.
Adopting a Rabbit in Singapore
Despite being considered as a rather low maintenance pet, caring for a rabbit requires long term commitment as it can live up to 8 – 12 years.
Therefore, it's crucial that you do proper research and assess your ability to care for a pet before getting one.