In Singapore, hiring a pet sitter whenever you go on vacation can be easy and convenient due to the number of websites and services available.
However, do be mindful to conduct your own checks on these options, as pet sitting services is not an area that is fully regulated here.
A pet sitter provides care for a pet in its own home while the owner is away.
During this period, the sitter will visit for as long and as often as agreed upon. This is unlike pet boarding where your pet is left at the centre for a stipulated duration.
Some pet sitting services include:
Feeding
Grooming
Monitoring pet's health
Also, if your pet has special dietary needs and medication, instructions can be left for the sitter as well.
In addition to daily visits, some pet sitters also offer overnight sits and house sitting.
Advantages of Pet Sitting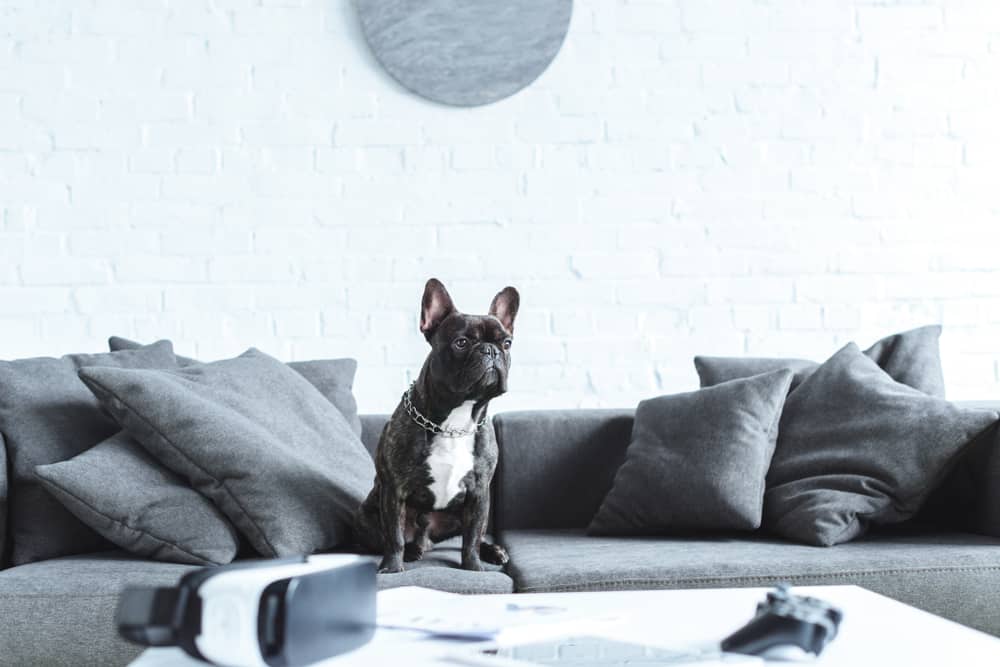 Engaging the services of a pet sitter offers many advantages including:
Familiar environment for your pet
Uninterrupted routines
Eliminating travel stress
Less risk of exposure to illnesses
This is also a popular option for owners that have pets with medical conditions and require more attention. Pets with anxiety issues such as being shy, unsociable and aggressive towards others will also benefit from being cared for at home.
Furthermore, pet sitters can also check on your home daily and help with simple errands such as watering plants and receiving deliveries.
Pet Sitting Providers in Singapore
K9 Pet Care
Founded by Daniel in 2014, K9 Pet Care is made up of a small team of pet sitters who had to pass strict interviews and tests. In addition to being certified in pet first aid and CPR, each sitter is also trained in maintaining home security and pet safety.
To engage their services, you can either email, Facebook message or call them. Thereafter, a representative will contact you to find out more about your pet and the services you need.
Type of Service

Prices

Dog walking

$30 - $50+ (~1 hour)

Pet sitting
(Only available in Central and East regions of Singapore)

From $30+ per visit
+65 9631 8962
Trusted House Sitters
Trusted House Sitters is a pet sitting platform that charges a 3 months' or annual membership fee. During this period, members are entitled to an unlimited number of sits at no additional cost. This is a viable option for pet owners who are frequently away.
Members are required to create a listing complete with images and information about your pet and home. Simply update the listing with the dates you require a pet sitter and you'll start receiving applications from interested sitters.
| Type of Membership | Prices |
| --- | --- |
| 3 months' membership | $79 (unlimited sits) |
| 1 year membership | $149 (unlimited sits) |
Comforts From Home
Since her early teens, Ting's love for animals saw to her active participation in animal rescue and becoming a pet groomer and veterinarian assistant. Thereafter, she founded Comforts From Home to provide pet owners with a peace of mind when they are away.
Whether you have an older dog, puppy, cat or other small animals, Comforts From Home cares for them all. In addition to pet sitting, they also offer home visits to conduct medical procedures.
Type of Pet Sitting Service

Prices

Daily visit
(1 morning and 1 night)

$65

Additional visit (before 8pm)

$25 per visit

Overnight visit (8pm – 7am)

$50 per night
Pet Sitting Matching Platforms in Singapore
Pawshake Singapore
Pawshake is a free pet sitting service; pet parents will only need to pay for the sitter you choose.
It's claimed that pet sitters listed with them have been carefully vetted. Do check out reviews of each Pawshake pet sitter and meet them before deciding on the one you're most comfortable with.
Pawshake offers a responsive in-house customer support and comprehensive booking guarantee. Furthermore, they claim to cover all medical expenses in the unlikely event that your pet falls ill during a booking.
Price: No membership fee; pay only for the sitter you choose
PetBacker
PetBacker is an international pet sitting platform that has more than 1,000 verified pet caretakers in Singapore. In addition to pet sitting, they also offer pet transportation and grooming services.
(Again, a reminder to self-audit your selection prior to decision making!)
To book a service, you can either filter through all available pet sitters on their website or use their app to request for up to five quotations from pet sitters.
The PetBacker app facilitates booking and staying connected with sitters where owners are able to receive real-time reports and photos of your pet through this app.
Price: No membership fee; pay only for the sitter you choose
How to Choose a Pet Sitter in Singapore
While we hate to leave home without our furry companions, there are times when hiring a pet sitter is necessary. Therefore, understanding how to select and qualifying a suitable pet sitter helps to ensure your pet receives the best care while you're away.
References
In addition to recommendations from friends, many online platforms allow you to check the reviews of each pet sitter. A high number of returning customers may be a good indicator of the quality of service provided by that sitter.
Rapport
When interviewing a potential pet sitter, it helps to have that talk in your own home to observe how well they interact with your pet.
Reliability
Apart from finding someone that won't bail on you, it's also important that you understand their cancellation policies, lead time and contingency plans. A responsible sitter will remain contactable and send you regular updates on your pet.
Hiring a Pet Sitter to Care For Your Pet
It's important to do extensive research in order to find a suitable pet sitter for your fur kid. You'll have a better peace of mind knowing that your pet is safe and well taken care of with daily updates and photos.
Disclaimer:
Pet Lovers Centre does not endorse any of the organisations mentioned, nor do we endorse their views and services. This article is meant for education purposes only. Kindly do your own research before engaging any service.