While owning a dog definitely brings an abundance of love and joy into the household, the perks definitely do come with their own fair share of obstacles, namely the occasional bout of chaos that comes with any excited and energetic pup.
To minimise domestic headaches, your fur pal needs to be nurtured and taught to live in harmony with other members of the household, which is why we've put together this list of dog training schools to help you maintain order in the hood.
1. Waggies
Founded in 1985, Waggies has been helping dog owners manage their pups for over three decades. With both private and group lessons available, Waggies has an impressive track record, having trained dogs who have gone on to make TV appearances and participate in stage performances and musicals. They've even previously worked with the likes of David Copperfield and the dog whisperer, Cesar Milan, himself.
Basic dog obedience courses will cover the usual behavioural problems (toilet training, chewing, barking, biting, aggression, etc.) and by the end of the 10-week course, dogs would have been trained to respond to basic commands while off leash.
Website: https://waggie.com.sg/
2. Sunny Chong Dog Training School
With over 20 years of experience and a track-record of training over 40,000 dogs and puppies, Sunny Chong Dog Training School's trainers are all qualified full-time trainers and the school also maintains strict standards when selecting training grounds, ensuring that classes only take place in legal and clean venues.
Aside from the usual obedience classes, the school also offers agility training, providing dogs with an outlet to keep up their physical fitness.
Website: https://www.sunnychong.com.sg/
3. The Dog Listener Consultancy
At The Dog Listener Consultancy, dogs are trained strictly through strong leadership, positive reinforcement and kind correction instead of harsh punishments like choking or electrocution. On top of that, the school's basic obedience courses also include elements of the renowned Amichien Bonding method focused on signalling to dogs that their owners are the 'leaders' of the household.
Aside from the usual group classes, The Dog Listener Consultancy also offers home-based sessions for owners who aren't able to travel with their dog to central locations, or who are facing home-specific problems.
Website: http://www.doglistenerconsult.com/about-us/
4. Pawrus Dog Training Academy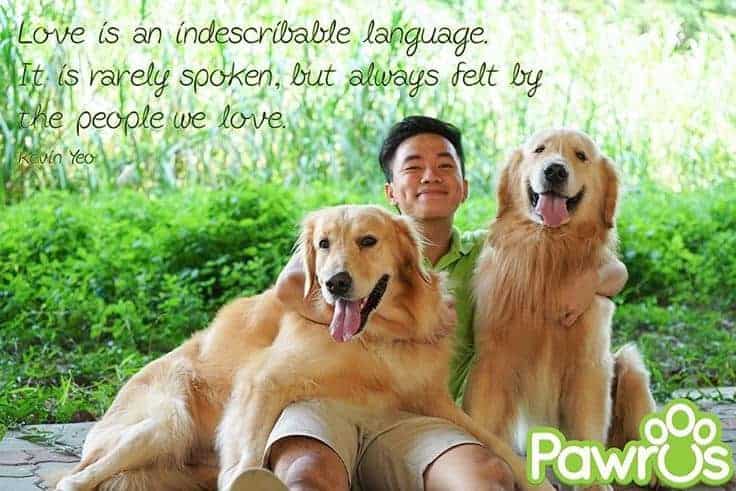 Co-founded by a former military working dog trainer Kevin, Pawrus Dog Training Academy began as an online pet health company providing pet owners with an avenue to conveniently purchase supplies for the fur pals.
Subsequently, Kevin leveraged off his prior dog training experience to develop Pet Health Simplified, a dog training concept that emphasizes a balance between a dog's physical and mental health and well-being while employing only science-based and force-free training techniques.
Website: https://www.pawrus.com.sg/
5. Smartdoggy Academy
Founded by Lucas Bong, an award-winning trainer and Canine Behaviourist, Smartdoggy Academy definitely has a way with training your dogs. As opposed to simply sending your pet for training, you're encouraged to take on an active role during sessions.
With more than 30 years of experience, Lucas has been exposed to dogs of varying breeds and temperaments. Coupled with his certification in aggressive dog management and behavioural management, you can be sure that he'll help you understand your pet and provide suitable training.
In addition to the usual behavioural and developmental programmes, Smartdoggy Academy also caters to scheduled dog training and even sports training and conditioning for canines!
Website: https://www.smartdoggy.com.sg/