Dog runs and parks are safe, enclosed spaces where dogs can run freely and socialise with others.
They provide a break from daily routines, while allowing owners to learn more about their dogs as they play.
Here's a list of dog parks and runs to visit in Singapore, according to their locations!
Dog Parks in the Central of Singapore
| Dog Park | Address | Park Lighting Hours |
| --- | --- | --- |
| Bishan Park Dog Run | Bishan Park 2, 1384 Ang Mo Kio Ave 1 | 7am – 10pm |
Bishan Park Dog Run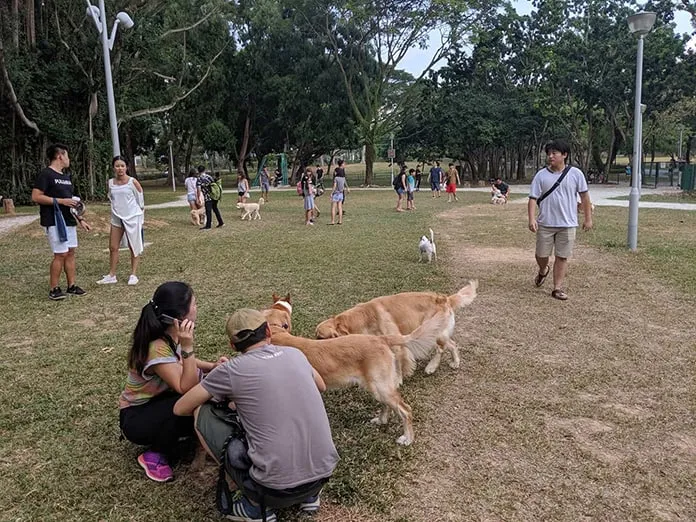 Bishan Park dog run is one of the most popular spots in Singapore among owners due to its location.
It's thoughtfully divided into two sections – one for smaller dogs, and another for all breeds and sizes. The large pen can hold up to 100 dogs comfortably which gives your dog plenty of space to run about.
You can even enjoy a relaxing stroll among lush greenery with your dog before and after visiting the run to burn off excess energy!
Amenities:
Section dedicated for smaller dogs available
Water point for washing and drinking (bring your own water bowl)
Dog-friendly cafes nearby
Dog Parks in the North of Singapore
| Dog Park | Address | Park Lighting Hours |
| --- | --- | --- |
| Sembawang Park Dog Run | Sembawang Park, End of Sembawang Road | No lighting |
| K9 Park at NEX Shopping Mall | Sky Garden Level 4R, 23 Serangoon Central, Singapore 556083 | 10.30am – 10.30pm |
Sembawang Park Dog Run
One unique feature of the Sembawang Park dog run is that it's located on a gentle slope. This makes for an almost effortless workout for dogs while they enjoy the sea breeze.
It is one of the largest dog runs in Singapore with an area of 2700m² – that's almost the size of 22 basketball courts!
If you are visiting this park, do remember to bring some water along as there's no water point in the vicinity.
Amenities:
K9 Park at NEX
K9 Park, located on the 4th floor of NEX, is the first dog park in Singapore to be integrated within a shopping mall.
While it may not have grass patches and greenery, it has an interesting variety of obstacle courses. Do note that the park is better suited for small to medium-sized dogs due to its size.

Tip!
Use the dedicated elevator leading to the park just for dogs. Accessible via the carpark.


When you're done, shop at our Pet Safari outlet just next to the park. You'll be able to choose from more than 14,000 products and essential pet services!
Dog Parks in the East of Singapore
| Dog Park | Address | Park Lighting Hours |
| --- | --- | --- |
| Katong Park Dog Run | Junction of Meyer Road & Fort Road | 7am – 10pm |
| Tampines Dog Run | Tampines Central Park, 856 Tampines St 82 | 7am – 10pm |
Katong Park Dog Run
While the Katong Park dog run may not be as popular or large as some of the others, it remains as a hidden gem in the east.
This historical site is most suitable if you enjoy peacefulness and quietness. You'll also be happy to know this rectangular space is spacious and well-sheltered by large canopies of trees.
Amenities:
Benches
Washrooms
Agility obstacles
Note!
According to
NParks
, a section of the dog park has been closed to facilitate works by PUB. It is expected to be completed by 30 June 2020.
Tampines Dog Run
The Tampines dog run is situated in the heartlands of Tampines central, just behind the swimming complex.
Although smaller in size, it's spacious enough for dogs to have fun comfortably. You'll see many residents bringing their dogs down, especially during weekday evenings and weekends.
Grabbing a meal afterwards is extremely convenient too as there are numerous food options nearby.
Dog Parks in the West of Singapore
Dog Park

Address

Park Lighting Hours

West Coast Park Dog Run

Pasir Panjang Road, parallel to West Coast Highway

7am – 10pm

Sunny Heights

110 Turf Club Rd, Singapore 288000

9.30am – 6.30pm




1pm – 6.30pm
(Dog park & dog swimming pool)
West Coast Park Dog Run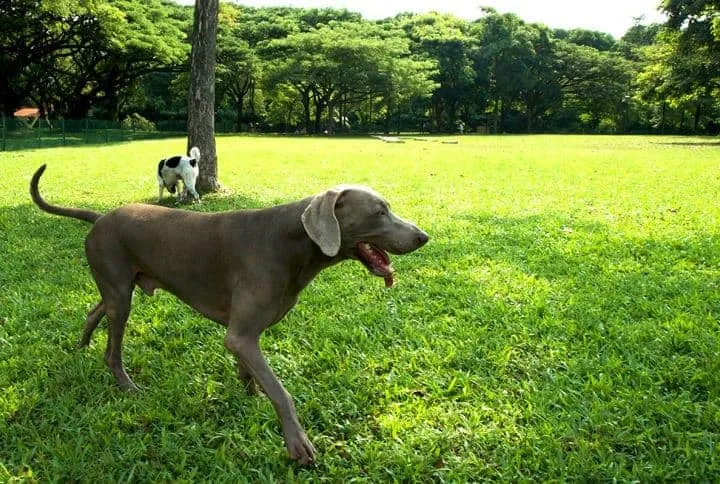 West Coast Park dog run is the perfect place for playing fetch as it's spacious and wide.
Some of their many amenities available here include Singapore's first dog wash station and free bio-degradable poo bags.
Dogs can even build strength here as they run through the agility obstacle course.
Amenities:
Agility obstacle course
Self-service dog wash station
Tables with shelter
Washrooms
Water point
Bonus: Sunny Heights
Unlike others on the list, Sunny Heights is a dog day care that also has a dog run, dog park and swimming pool. While primarily a pet boarding centre, they are also actively involved in helping to rehome stray dogs.
Their concrete dog run is exclusive to dogs under the day care. However, you'll still be able to visit the swimming pool and dog park which contains an obstacle course!
6314 9363
info@sunnyheights.sg
Some other dog-friendly places that you may consider are:
Dog Park Tips and Proper Etiquette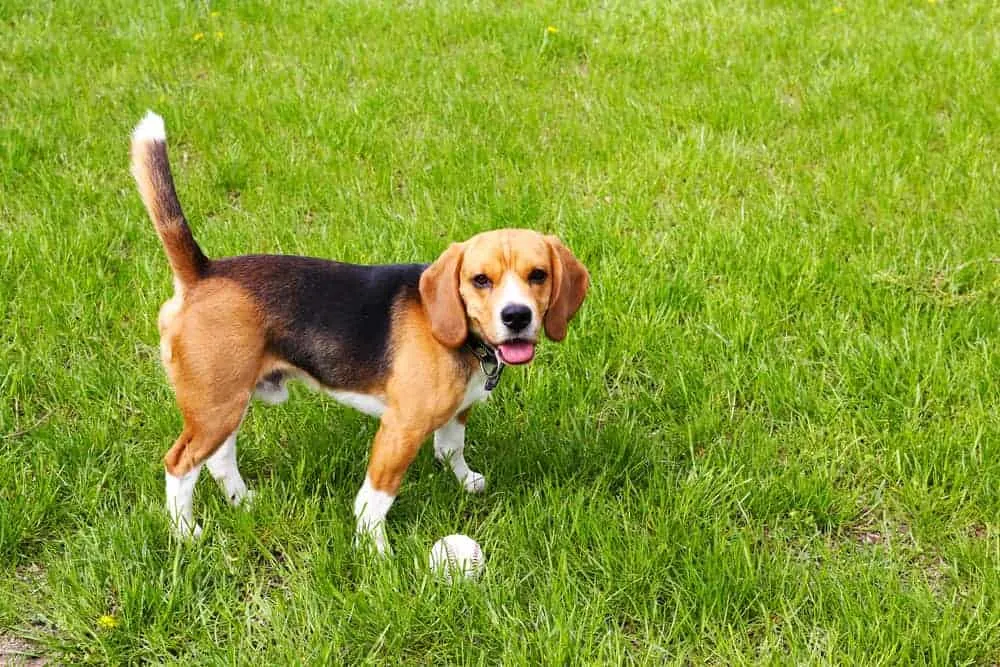 Taking your dog to the dog park is a great way to keep her happy and healthy. However, it's also important to have proper etiquette.
Here are some useful dog park tips from Cesar Milan!
Ensure your dog is in good health
For the safety and well-being of all dogs, you should never bring a sick dog to a dog park.
They should also be spayed and neutered to prevent fights from breaking out, especially if a female is receptive to mating.
Visiting the dog park is not a substitute for a walk
Dogs need to get enough exercise by going for walks regularly. This helps to keep them calm and burn off excess energy.
As dog parks are only meant for socialising and playing, overly excited dogs shouldn't be brought into the run until they get enough exercise. Otherwise, their aggressive and hostile behaviours may cause harm to others.
Remain calm, assertive and take responsibility
Even when your dog is off the leash and having fun with others, you should continue to remain calm and assertive. Always be aware of your dog, and take responsibility for her behaviour including picking up after her.
Understanding your dog
Avoid letting your dog into the run if she hasn't learnt to socialise yet, is fearful or aggressive towards other dogs. Instead, work on training your dog before slowly introducing her to the company of others.
Bonus Tip!
Some owners use dog parks to find out the aggression of their dogs, especially when they just got them.
Therefore,
Chris Onthank
recommends that you avoid bringing your puppy to a dog park to avoid falling victim to such aggression.
Keeping Your Dog Mentally and Physically Healthy
Every dog owner is responsible for their pet's mental and physical health. Giving them enough exercise not only keeps them fit, but also helps to manage their stress levels and prevents destructive behaviour.
Check out these dog walking tips to learn more!